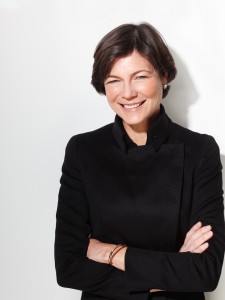 Mayor Michael Bloomberg rang in the New Year by sharing a smooch with Lady Gaga after they dropped the ball in Times Square together. At Mayor Bloomberg's post-State of the State address press conference today, The Politicker spotted the mayor's girlfriend, Diana Taylor and got her take on the now infamous smooch.
We asked Ms. Taylor whether Mayor Bloomberg got her permission before locking lips with Lady Gaga.
"He always asks for forgiveness, never permission," Ms. Taylor said.
She walked away before we were able to find out whether she was willing to forgive him, but it seems like the two were able to patch things up. At a press conference yesterday, Mayor Bloomberg said Ms. Taylor gave him a kiss of her own after his peck with Lady Gaga—and he was sure make clear he thinks Ms. Taylor is the far superior smoocher of the two.