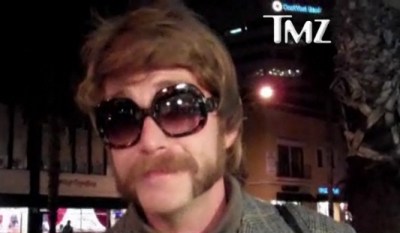 Last week were shocked to learn that our favorite viral video of 2011, "The Crazy Nastyass Honey Badger (Narrated by Randall)," was not, in fact, the creation of a man named Randall. According to a press release about a new animated project based on the YouTube series, the man behind the Randall videos was actually named Christopher Gordon.
So we were very confused by this TMZ video interview with the purported "Randall" (no last name given), who looks like an extra from Boogie Nights. Is this Mr. Gordon's alter-ego? Or does Randall actually exist?
Here's Mr. Gordon's Twitter page in which he refers to himself as "Randall's assistant." Could that be Mr. Gordon behind the shades? His profile picture doesn't look a lot like Randall, but maybe he's hired someone to portray him, ala J.T. Leroy.