It's not often a developer can affect the lexicon, but this year Douglas Durst and the Durst Organization have helped do just that.
For the past 10 years, the giant hole next to West Street has been referred to as Ground Zero, a bitter reminder of the terrorist attacks of 9/11.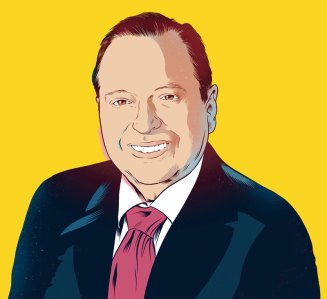 But soon after the Durst Organization partnered with the Port Authority of New York and New Jersey, and the glass-and-steel structure designed by Daniel Libeskind began to grow, that started to change. In a speech made just days prior to the 10-year anniversary of the tragic day, Mayor Bloomberg called on New Yorkers to stop using the moniker.
"The time has come for us to call those 16 acres what they are: The World Trade Center and the National September 11th Memorial and Museum," the mayor admonished.
The building has now risen 90 floors, with 14 left to build.
"Last year we had a very successful year with the World Trade Center and we hope to continue that in the new year. This year we hope to top off the building and get it closed," Mr. Bloomberg continued. He said the building is more than 50 percent leased.
With that project headed for completion and many others under his belt, Mr. Durst, a 40-year member of the Real Estate Board of New York, is the obvious pick to be this year's honoree for the coveted "Bernard H. Mendik Lifetime Leadership in Real Estate" award.
Mr. Mendik, who died in 2001, was a strong and successful advocate during his tenure as the head of REBNY. Through his lobbying, he was able to successfully repeal taxes and city regulations on landlords.
"It's a great honor," Mr. Durst said of the award. "Bernard Mendik was a close friend of mine and a mentor in business."