A high-ranking executive for the Kimco Realty Corporation, a real estate investment trust that has interests in 940 shopping centers and 138 million square feet of space across North America and other parts of the globe, received a cushy golden parachute following her resignation from the firm earlier this month, including a million-dollar salary for the next thirty months and a 2011 performance bonus worth $115,000, according to SEC filings.
Barbara M. Pooley, the former Chief Administrative Officer and Executive Vice President of Kimco Realty, formally resigned from the 687-employee firm on January 13th of this year, according to an 8-K form filed with the U.S. Securities and Exchange Commission, as was first reported by Footnoted.com, a website that regularly examines SEC filings.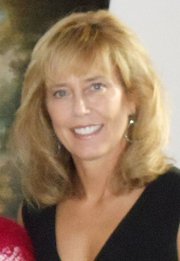 Per the agreement, Ms. Pooley is entitled to "an aggregate of $1,750,000 in installments" for 30 months, an amount of $115,000 payable in a lump sum on or before March 15 of this year, and "approximately 18 months of group medical, dental and vision insurance coverage," according to a second 8-K form filed on January 18th.
Ms. Pooley will be reimbursed $25,000 for three months rent at her Manhattan apartment, receive "reasonable moving expenses through a vendor approved by Kimco," and she'll be allowed to keep her Kimco-issued iPad, according to the Agreement and General Release that was also filed with the SEC.
Kimco will grant Ms. Pooley the "vesting of restricted awards subject to satisfaction of any performance conditions," which footnoted.com reported could be worth up to $988,000.
Ms. Pooley did not return a message left at her Manhattan apartment. Her reasons for leaving the firm were unclear.
A Kimco spokesman did not respond by press time to a phone call and email requesting comment.
Ms. Pooley joined Kimco in 2007 after working as a senior-vice president of investor relations at Colonial Properties Trust, also an REIT, according to her profile on Forbes.com.
In other news, Kimco, which has offices in New Hyde Park, Long Island and on 280 Park Avenue, announced yesterday that it spent a combined $17.4 million – including $4.2 million of mortgage debt– to purchase two shopping centers in the Southwest.
The Woodbridge Shopping Center in Sugar Land, Texas, and Bell Camino in Sun City, Arizona, are 97,000-square-foot and 63,000-square-foot shopping centers, respectively.
Staff Writer Daniel Edward Rosen is reachable at Drosen@Observer.com