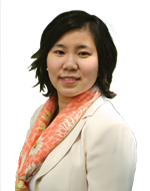 Assemblywoman Grace Meng doesn't buy Mayor Michael Bloomberg's claim that he can't make Lunar New Year a public school holiday because "you cannot have … a day off from school for every single holiday or we'd have no school."
"I think he is exaggerating when he said that we had no school days left," Ms. Meng told The Politicker. "His policies on immigrant services have been very good, they're very progressive. He's done a lot for immigrant communities in New York City and it's frustrating for me that he doesn't understand why this community wants its first and most important holiday off."
Along with State Senator Daniel Squadron, Ms. Meng has sponsored legislation to make Lunar New Year a school holiday in districts with substantial Asian populations. Last week, they sent Mayor Bloomberg a letter "as representatives of two of the City's largest Asian American communities," urging him to make next Lunar New Year a public school holiday.
"One reason why we put a law in was because he has indicated before that he wasn't supportive. Everyone sort of got the holidays that their individual ethnicities celebrate," Ms. Meng said. "I always point to the Jewish holidays and Columbus Day for the Italians. Lunar New Year is just as important as those holidays are to those communities."
Though new holidays have historically been added to the public school calendar as New York's populations changed, Mayor Bloomberg said there's no more room for changes to the schedule.
"In some of these cases they started to have holidays, or religious holidays, or days off from school, simply because of teachers that were from that religion and you wouldn't have enough teachers to run the school," Mayor Bloomberg said. "As the ethnicities and religions of the teachers change, we don't go back and redo that. So the answer is, while it may not be totally fair, we're not going to change history and we're just going to keep the same number of school days. If anything, we need more school days."
Currently, students receive an "excused absence" if they miss school for Lunar New Year after giving written notification. However, the day still appears as an absence on their record.
Ms. Meng thinks all of the city's ethnic groups should have their holidays added to the school calendar.
"His response that it may not be totally fair isn't really a respectful response. Our community just wants what other communities have and if that includes making the Muslim holidays a day off too, I'm fine with that, both of them should be school holidays," Ms. Meng said.
Mr. Squadron, who represents the 25th District, which includes Lower Manhattan and parts of North Brooklyn. He told The Politicker school absences in parts of his district prove Lunar New Year needs to be made an official holiday.
"As the Mayor points out, days off have historically been based on the way the school calendar affects and is affected by the customs of students and teachers," Mr. Squadron said. "The dramatic absences at some schools in my district show that as the City changes, it's appropriate for the calendar to change with it."
Attendance at schools in Lower Manhattan dropped considerably on Lunar New Year last Monday. Approximately 80 percent of students at P.S. 130 on Baxter Street were absent.
Ms. Meng isn't optimistic about the Lunar New Year legislation passing in either the Senate or Assembly, but she plans to keep pushing the issue.
"I knew that it was not going to be an easy bill to pass in either House. That doesn't mean we're not going to continue pursuing all options," Ms. Meng said. "Tenafly, New Jersey and San Francisco have both made Lunar New Year a holiday. New York is behind the times."
Since Mayor Bloomberg clearly doesn't support the idea, Ms. Meng is already focusing on his potential successors.
"Now that we're approaching the next mayoral election, I'd really like to see the mayoral candidates commit to making this happen," Ms. Meng said. "When it's campaign season all the candidates come out to Flushing and the other Asian communities, we'd like to see actions put to their words."