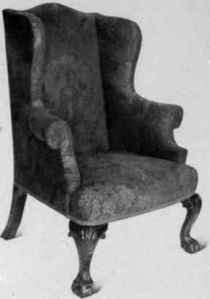 Did anyone else notice the little Leftist fracas that broke out in The New York Times Book Review this weekend?
Bloomberg View columnist Michael Kinsley's review of Baffler editor and Harper's columnist Thomas Frank's conservative-debunking tract, Pity the Billionaire, elicited two spirited letters from Mr. Frank's corner.
Chris Lehmann, a fellow Baffler-er, wrote in to defend the book's focus on Ayn Rand. Mr. Kinsley had written that Mr. Frank's notion that Atlas Shrugged played a role in right wing ideology was "far-fetched."
"No, actually — what seems far-fetched is that any liberal commentator would airily dismiss the reactionary ideology of government-baiting as irrelevant to the business of government," Mr. Lehmann wrote.
Harper's publisher John R. MacArthur chimed in to wag a finger at the Times for allowing Mr. Kinsey to sneak a dig at Lewis Lapham into his review of Mr. Frank.
Mr. Kinsley had written:
Frank sometimes writes in an arch voice that seemed familiar when I first encountered it but that I couldn't place. Then I read in his book-jacket bio that he writes for Harper's Magazine, and I thought, "Zounds, Watson, the man may have Lapham's Disease." The symptoms of this malady, named after the longtime editor of Harper's, Lewis H. Lapham (now of Lapham's Quarterly), include an elevated, orotund, deeply ironic prose style that, in severe cases, reveals almost nothing about what the topic is or what the author wishes to say about it except for a general sense of superiority to everyone and everything around.
But, as Mr. MacArthur pointed out, Mr. Kinsley's account of discovering Mr. Frank's resume was itself pretty ironic. Mr. Kinsley briefly replaced Mr. Lapham as editor of Harper's, only to be dismissed and replaced by Mr. Lapham again. Mr. Frank later took over the "easy chair" column from Mr. Lapham.
"I'm not sure what standards of self-disclosure should apply to book reviewers, as opposed to ordinary journalists and column writers, but certainly editors of book reviews should be aware of potential conflicts of interest or grudges that might lead to irrelevant ax-grinding," Mr. MacArthur wrote.
Maybe Mr. Kinsley was mimicking a writer afflicted with Lapham's Disease? If so, he didn't mention it in his response to Mr. MacArthur's letter.
In 1981, I replaced Lewis Lapham as editor of Harper's. In 1983, Lapham replaced me. I did not mention Round 2 of this ancient history in my review, and Mac­Arthur did not mention Round 1 in his letter. Maybe we both were wrong. At any rate, we're even.

I am happy with the reputation of Harper's during my brief tenure as editor, and am not embarrassed to have been canned.