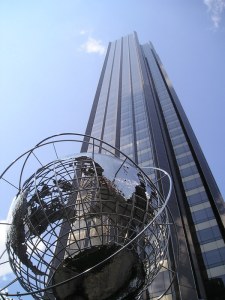 Although all the neighborhood buzz has focused on 15 Central Park West, The Trump International is proving it's not out of the uber luxury game. A single residential condo unit in the building has just sold for $19 million, city records show. The buyer purchased anonymously though an LLC.
The seller, listed as the Cormorant Investment Company (a foreign-based entity) has owned the place for fifteen years. They paid just $3.68 million for the property in 1997, according to Street Easy. The buyer purchased anonymously through an LLC, but list the law firm Fox Horan & Camerini on associated documents. The firm focuses particularly on high-net-worth internationals.
The condo was never listed publicly.