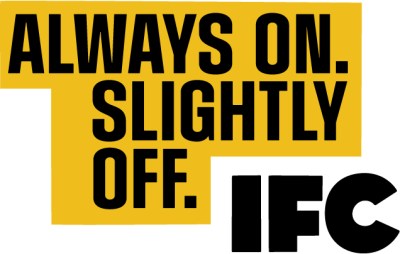 Proving the adage that if it's not broke, buy more development deals for it, IFC is parlaying the success of hit shows like Portlandia and The Increasingly Poor Decision of Todd Margaret into a prime-time marketing strategy with the announcement of two more quirky comedies, announced today.
Comedy Bang! Bang! is the sketch comedy brainchild of Scott Aukerman, the creator of the very funny Between Two Ferns series with Zach Galifianakis and one of the producers of Mr. Show. Need we say more? Okay: the show will feature a rotating cast of comedians, and will feature the live-music stylings of Reggie Watts, the New York comedy/soundscape artist whose giant hair we confused for ?uestLove's at the Portlandia's premiere party.
Bunk (formerly known as Pointless, and whose title is still subject to change) is a game show featuring comedians doing wacky things. Which is better than most game shows, where its usually normal people doing wacky things in a desperate attempt for money or a shot on hosting The View. Hosted by Kristen Schaal's partner in comedy Kurt Braunohler. IFC discovered Bunk at the 2010 New York Television Festival, and boasts that it will be "the first ever comedy from the Festival to be greenlit to series."
Bunk will be shot in New York in front of a live studio audience (so start getting in line now, folks!), while Comedy Bang! Bang! will be an L.A. production. Both series begin filming this month.