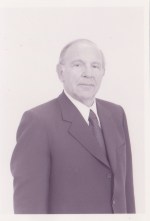 The Democratic primary to taken on Republican Congressman Michael Grimm might get a bit more crowded.
John Gangemi, a former City Councilman, told Politicker he's probably going to run for Congress. He said "thinking about the economy and what's going in Washington," informed his decision-making process.
"I'm likely, you can tell, can't you?" he responded when asked about the odds he'll pull the trigger and run. "I'm very excited about it."
If he runs, Mr. Gangemi, a 73-year-old Brooklyn lawyer who's also served as Assistant District Attorney and Assistant Attorney General, would face off against Mark Murphy, a former aide to Public Advocate Bill de Blasio who launched his campaign earlier this week. Mr. Gangemi was elected to the City Council as a Republican but said he switched political parties during his term.
His criticisms against the incumbent Congressman were focused on what he described as lack of independence. "I noticed that he goes along party lines, and that's not good. It's not productive, it's not constructive. He doesn't have vision. He goes with the flow," adding that "He's not creative, I'm creative."
"John Gangemi, me, I have a history. I have a history of being a doer, a legislator. I'm very much an activist. I believe in creating things."
A long list of other Democratic names have been vaguely floated as possible contenders against Grimm as well, but so far, only Mr. Murphy has announced his candidacy.