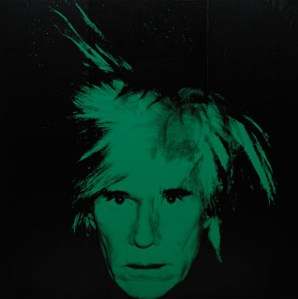 To mark the 25th anniversary of Andy Warhol's death, a huge retrospective of the artist's work will tour Asia.
The exhibition, "Andy Warhol: 15 Minutes Eternal," will visit Singapore, Hong Kong, Shanghai, Beijing and Tokyo between 2012 and 2014. It will be curated by the Andy Warhol Museum in Pittsburgh and includes more than 300 works. Among them are such iconic pieces as Jackie (1964), Marilyn Monroe (1967), The Last Supper (1986) and Self-Portrait (1986). The retrospective opens March 17 at the ArtScience Museum at Marina Bay Sands in Singapore.
Because it's Tuesday, and this week feels like it is going to be quite a slog, let's all treat ourselves to a little of David Bowie's "Andy Warhol" and start to feel all hunky dory.