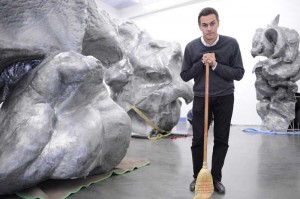 The Italian press is reporting that Massimiliano Gioni, currently the associate director and director of exhibitions at the New Museum, has been appointed director of the Venice Biennale.
Mr. Gioni is the brains behind such recent successes at the New Museum as the extremely popular "Carsten Höller: Experience" and the critically-praised "Ostalgia."
In 2009, The Observer profiled Mr. Gioni. People have a hard time saying "no" to him, according to that piece.
Calls to the New Museum and Mr. Gioni were not immediately returned.