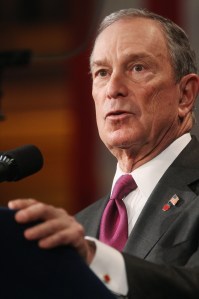 Mayor Michael Bloomberg shut down his personal campaign committee last October 17, the same day The Politicker published a story about how he used the committee to finance a multimillion dollar personal ad campaign. The campaign committee was established last March. Mayor Bloomberg gave the committee $5.6 million of his own money that was used to conduct a public relations campaign complete with polling, television ads and mailings defending his record. 
Deputy Mayor Howard Wolfson said the committee was used to present the mayor's side during tense negotiations with the United Federation of Teachers and the AFL-CIO.
"This was an ad campaign that was designed to counter ads that UFT and others were running attacking the mayor and no such ads are running now, so there's no need for any more," Mr. Wolfson told The Politicker on the day the committee closed.
The vast majority of the $5.6 million spent by the campaign committee went to the consultants at SKDKnickerbocker who produced the television ads for the mayor's campaign. SKDKnickerbocker also made commercials for all three of Mayor Bloomberg's mayoral bids. Pollster Doug Schoen also received $355,000 from the committee. After his personal ad campaign, Mayor Bloomberg's committee had a remaining balance of $6,426.54. That money was reimbursed to the Mayor in September leaving the campaign committee with a zero balance. Mayor Bloomberg's press office declined to comment on the committee's closure.