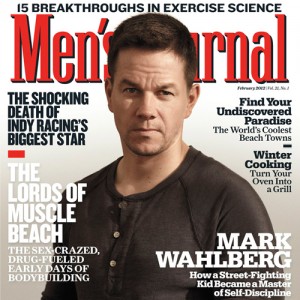 Mark "Say Hello to Your Mother for Me" Wahlberg might play a rogue vigilante in his new movie Contraband, but his recent boasts in Men's Journal about how he would have handled the hijackers during September 11th is over the line, according to one widow of the attacks.
"If I was on that plane with my kids, it wouldn't have went down like it did," the actor and Entourage creator told journalist Erik Hedegaard in a profile for the February issue called Mark Wahlberg Handles His Business. "There would have been a lot of blood in that first-class cabin and then me saying, 'OK, we're going to land somewhere safely, don't worry.'"
Deena Burnett-Bailey, whose husband Thomas Burnett died after rushing the cockpit of Flight 93 after it was overtaken, isn't so sure circumstances would have turned out any differently just because Marky Mark was there.
"Does Mark Wahlberg have a pilot's license?" the widow asked TMZ. "Then I think hindsight is 20/20 and it's insignificant to say what you would have done if you weren't there. "
"The plan for Flight 93 was foiled by heroes. For him to speculate that his presence on board could have stopped everything is silly and disrespectful. Sounds like someone is grandstanding."
Either that, or he's testing the waters for a controversial Con Air sequel that no one asked for.