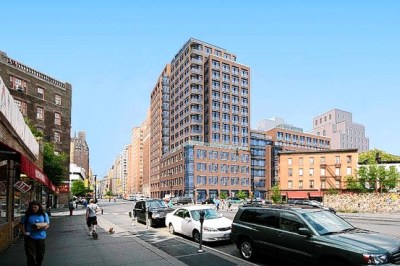 The City Planning Commission is set to vote on the Rudin's plan for condos on the St. Vincent's site on Monday, and even though a single vote has not been cast, Greenwich Village superman Andrew Berman has already divined a favorable outcome for the developer. His response, as always, is damning.
"To grant a private developer of luxury condos essentially the same special privileges and zoning considerations offered to a hospital which served the public is simply wrong," Mr. Berman, executive director of the Greenwich Village Society for Historic Preservation, wrote in a release.  "To do so opens a pandora's box of profoundly negative potential consequences, not just for this neighborhood but the city as a whole.  We call upon the City Council to right this wrong and not to grant these special privileges, which were supposed to be reserved for projects that serve the public interest, to this well-connected developer."
That is some swift, if ineffectual, justice.