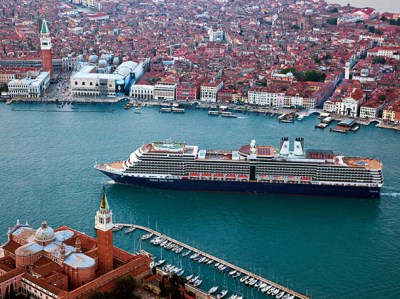 The paper of record has launched an educational cruise program that "connects readers and lifelong learners with Times journalists while they enjoy the pleasures of travel," according to a release sent out today.
The program is co-produced by Insight Cruises, which also does tours branded by Macworld, Travel, and Scientific American magazines, according to the company website.
Times Journeys' maiden voyage will be in October 2012–a twelve-night Mediterranean tour on Holland America Line's ship, the Nieuw Amsterdam, with stops in Montenegro, Greece, Turkey and Croatia.
The cruise includes 30 hours of programming, in the form of seminars hosted by Times journalists. Times op-ed columnist Joe Nocera and film critic A.O. Scott are the first confirmed participants.
The cruise and the conference are sold separately. The cruise costs between $1,799 per person and $6,099; the Times seminars cost another $1,575.