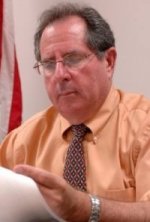 Joel Miller, a Hudson Valley Republican first elected in 1994, won't run for reelection when his term is up at the end of the year.
"There comes a time," Miller said in a telephone interview with Gannett's Albany Bureau. "There's too many people who stayed long after they should have left. There comes a time when you make room for new blood."
"I am frustrated by the constant corruption that I see," Mr. Miller additionally stated. "I don't even think the politicians understand when they sell out because someone gave them a contribution, when they vote for the party line –- sort of like just following orders."
Gannett Albany cites former veteran Kieran Lalor, a former Congressional candidate who lost to John Hall in 2008, as a possible Republican contender for the seat.