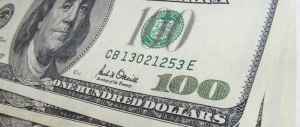 TRENTON – TRENTON – State revenue collections rose 3.2 percent in the first half of the FY12 budget year, compared to the first half of the FY11 budget year, but remained off from administration projections.
According to the Department of Treasury, the influx will prevent the state from "diverting (funding) from key priorities." But Democrats derided the update as 3.2 percent short of the adminstration's fiscal year projections.
"New Jersey's progress toward recovery made the first six months of the fiscal year brighter than the first half of last year," said Treasurer Andrew Sidamon-Eristoff. "Disciplined, hands-on management of the budget, from conception to passage and implementation, has and will continue to pay big dividends for taxpayers."
The difference in projected and actual revenue collection for the first half of FY12 amount to $326 million, roughly 3.2 percent below projections.
The FY12 first-half revenue figures totaled nearly $9.9 billion, or $305 million more than the first half of FY11. The state netted $4.13 billion in income taxes in the first six months of FY12 (a 3.8 percent increase over FY11), as well as $3.3 billion in sales taxes (a 3.6 percent increase over FY11).
Dr. Charles Steindel, chief state economist, said the fist half played out within a few percentage points of Treasury predictions, but the second half may be "soft" as far as income tax collections are concerned. "Key indicators do not now suggest that a dramatic change in outlook is warranted for the rest of the fiscal year," Steindel said.
The Democrats' revenue projection was significantly higher than the administration's projection, which would have put a balanced budget even further out of reach.
Even so, Assembly Budget Chairman Vincent Prieto, (D-32), Secaucus, railed against the administration's shortcomings in this area.
"The so-called 'New Jersey Comeback' appears to have very been short-lived," Prieto said in a reference to the theme of Gov. Chris Christie's State of the State address yesterday. "These new numbers are cause for concern, not only for the state budget and the key services it funds, but for the Christie administration's economic policies that have failed to reinvigorate our economy."
Prieto said, "It's time to get past political theater and put the focus on the reality of New Jersey's sagging economy and our 9.1 percent unemployment rate. Sound bites won't solve these problems."