It came before the stroke of midnight.
The Realty Advisory Board and Local 32BJ averted a New Year's Day strike involving more than 22,000 city office cleaners by agreeing to a new four-year contract, both sides announced last Friday following a tense standoff in New York.
The contract will increase wages by 5.6 percent and will include bonuses, according to an announcement posted on the Service Employees International Union official blog.
The agreement is set to be ratified during a final board vote today.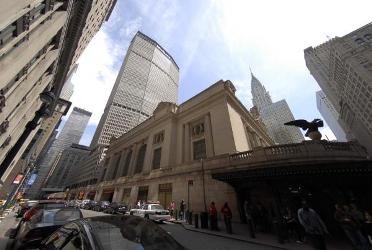 "The new contract is not just an important victory for office cleaners and their families, but for our economy and our city," said Hector Figueroa, Secretary-Treasurer of 32BJ in a statement yesterday.
"In these tough times the workers who keep New York City's corporate offices and landmark buildings clean and well maintained have stood up for the good middle class jobs our economy and our city needs."
Prior to the new contract, building owners of 1,500 office towers throughout New York City—including the Empire State Building and the Time Warner Center—were preparing themselves for a New Year's strike.
Owners cited growing vacancy rates and diminished revenues behind their wishes to cut cleaners' compensation packages—despite the city's overall vacancy rate improving to 7 percent from 5.2 in 2007, according to The New York Times.
Members of 32BJ wanted a salary hike and employer-paid health coverage, which they will receive once the new contract is ratified.
"We are pleased to have reached a tentative agreement with the union that protects workers' wages and benefits, and provides crucial cost-savings to building owners who have been battered in this deep recession," said Howard Rothschild, president of the RAB, in a statement issued Monday.
Once ratified, the new agreement is set to expire on December 31, 2015.
Daniel Edward Rosen, Staff Writer, is reachable at DRosen@Observer.com.