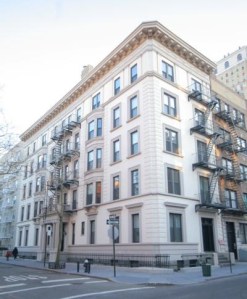 That shutter coursing through Brooklyn Heights today? It was the seismic news that the Jehovah's Witnesses had finally sold one of their many coveted properties in the neighborhood. This has been the fate the tony townhouse burg has been waiting decades for, and now that it has begun, things don't seem that bad.
The first property to go was a middling apartment building for $7.1 million, according to Crain's.
The five-story, 20-unit elevator building at 50 Orange St. was sold in an all cash deal, said Robert Knakal, chairman of the brokerage. The sale closed on Dec. 13. The Jehovah Witnesses' business arm, the nonprofit Watchtower Bible and Tract Society of New York, bought the property for an undisclosed sum in 1988 and used it as a residence for the members of its religious order. Last year, the group, which is thinking about moving its headquarters upstate, decided to sell the property along with seven other buildings, ranging from a carriage house to a seven-story apartment building.

The new owner of 50 Orange St. was not disclosed. A spokesman for Jehovah's Witnesses confirmed the sale, but referred further comment to Mr. Knakal. "The building was delivered vacant and in exceptional condition," said Mr. Knakal. "The sale price was in line with expectations."
Two other buildings, the 131-unit 183 Columbia Heights and the 7-unit 161 Columbia Heights, are said to be in contract, with a total value for all three properties being $18.45 million. Not a bad chunk of change, but also not the massive sale everyone is waiting for, which could help stave off condo development in Brooklyn Bridge Park.