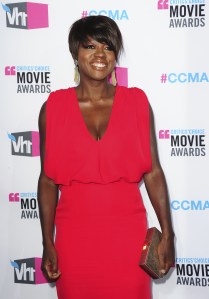 Best Actress
In the past few weeks, this race–long led by Viola Davis–got a lot more interesting with Golden Globe wins for Meryl Streep and Michelle Williams. Ms. Williams's film may feel too slight, but she's gone on the PR offensive with an in-character GQ cover; Ms. Streep's film has its detractors, and she hasn't won an Oscar in many moviegoers' lifetimes (the Academy likes to nominate her and award a "buzzier" actress, generally speaking).
Best Cinematography
The Artist's black-and-white work is the category's greatest curio, but Hugo's camerawork was widely praised for bringing richness to too-often misused 3-D technology. This is also the only place, realistically speaking, where the Academy could award The Tree of Life for its vision of the beginning and end of life–one accomplished largely through Emmanuel Lubezki's work behind the camera.
Best Director
Whether or not The Artist has Best Picture sewn up, Martin Scorsese–honored in 2007 for his work on The Departed–has shown surprising strength this season for his so-called "love letter" to the cinema of his youth. It's the exact same narrative that accounts for the success of The Artist, with the crucial different of Mr. Scorsese's fame and reputation.
Best Makeup
No widely-nominated films are in this ever-scattershot category–will The Iron Lady team win for making Meryl Streep into Margaret Thatcher? (And does that discount the actress's own skill?) Will the Harry Potter series take a phrryic victory lap here? Will Albert Nobbs win for what we assume is good… make…up? (Still isn't playing in New York.)
Best Original Screenplay
In this category, Oscar has historically rewarded novelty and/or innovation (Eternal Sunshine of the Spotless Mind, Juno, Matt Damon). While Woody Allen's Midnight in Paris would seem to be in pole position, A Separation and Bridesmaids have their supporters (for radically different reasons). One winner elsewhere that may have trouble here? The Artist, which lacks for obvious reasons sparkling repartee.