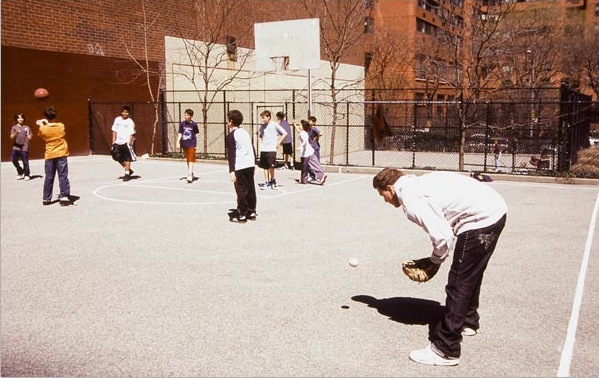 Upper Upper East Side residents have been locked in a development death match with The Related Companies for a few months now, ever since the company decided to exercise its right to build a residential tower on the site of a playground it has maintained for the past 25 years. Actually, 28 years.
Recently, Related decided to close Ruppert Playground, but the community is fighting back because there are no immediate plans to redevelop the site. Rather than let Related take its ball and go home, though, Council Speaker Christine Quinn has stepped up to the plate and potentially throwing up some hurdles that could bring greater oversight, and possibly concessions, to the site.
In a letter sent to the Community Board 8 chair Nick Viest on January 18, Speaker Quinn wrote that she fully expects the developer to engage in the city's Uniform Land Use Review Process, or ULURP.
"I am aware of the Related Company's plans to build a high-rise building on what is now Ruppert Playground in Manhattan Community Board 8," the letter reads in part. "I believe that a full ULURP is required for the development of Ruppert Playground. I also believe that any new building on this site would be a major land use decision, warranting a rigorous ULURP process. For these reasons, I will strongly oppose any efforts to bypass the ULURP process."
The the final vote on such reviews lies with the City Council, of course, and Speaker Quinn in particular. This does not mean the tower, which could rise to 50 stories will not be approved, but it will give the community more leverage to fight for open space and other measures.
Speaker Quinn had expressed support for the project before, when it was announced that Related would be partnering with Mt. Sinai on building a cancer research center in the building's base. Related spokesperson Joanna Rose pointed to this as part of the reason the project should be allowed to continue. "Not only will we be able to offer a first of its kind facility in the region enhancing New York City's reputation as the leading destination for cancer care, but we will also create hundreds of jobs and critical affordable housing," she wrote in an email.
Related had not planned on going through ULURP, and is said to still considering its options on how to proceed. Previously, the company had looked to a letter issued by HPD in April 2009, for whom it managed the property, that said the site was ready for redevelopment through a prior Land Disposition Agreement, which suggests no ULURP was required.
There has been a lot of letter writing going on.