At long last, the dry spell is over! Rebronzed socialites have been slowly migrating back from Palm Beach and tonight affords the first opportunity of 2012 to show off new noses, tucked tummies and firmed faces. And you'll be right alongside, trying to keep up with your replasticized contemporaries. Tonigh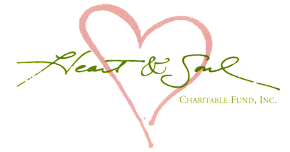 t is the annual gala for Heart and Soul Charitable Fund, a New York-centric charity ideally suited for your New York-centric self. And while supporting the city's marginalized populations is a topic near and dear to our heart, we're going with a very specific mission in mind. Nestled alongside trips to Italy and a case of 1986 Chateau Latour, the gala's auction catalogue features one priceless item: a 2012 summer internship with jewelry designer Judith Ripka. Your daughter, a fourth quintile student at Trinity College, needs a bit of résumé padding and, checkbook at the ready, you're willing to pay any price.
Heart and Soul Fund Gala Auction, Christie's Auction House, 20 Rockefeller Plaza. Tickets, $175, available at http://www.heartandsoulfund.org/home.aspx.