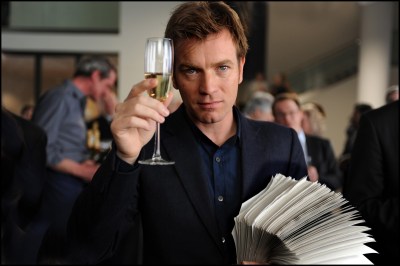 We're here to tell you just how to set your DVR before heading out for drinks or dinner–or just watching something better on TV!
The Ghost Writer: This 2010 political thriller got a bit buried by a crummy release date, and by an audience newly aware of Roman Polanski from international-crime news, not the Hollywood trades. If you're not one of the conscientious objectors to Mr. Polanski's work, there's a lot here to like: the director decided to make a film of a very pulpy airport thriller about the muddled, disappointing legacy of a bellicose British Prime Minister, and the writer tasked to organize that politician's life into a memoir. As that ghostwriter, Ewan McGregor lurks around a windy, wintry New England town–if you liked the vistas and super-chilly mood of The Girl With the Dragon Tattoo, this is for you. If there was ever a man to sell the only slightly inhuman charisma of a Tony Blair type, it was Pierce Brosnan, and Kim Cattrall really sells her role as a devoted secretary. (Really!) The movie's biggest fault, and the best argument for its not ever getting an audience, is the absence of charisma at its center–Mr. Polanski maybe oversells just how much a ghostwriter turns himself into a vacuum around which interesting things swirl.
Set your DVR for The Movie Channel at 8pm.