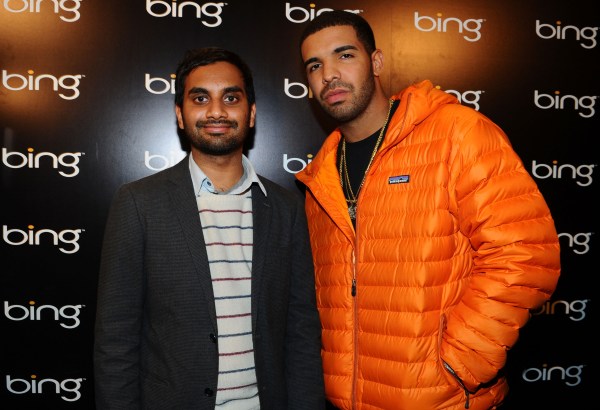 Day 2 of the Sundance Film Festival found The Observer snowbound in the extreme. We're talking enough snow to give Mayor Bloomberg and the New York City transit system nightmares. Astronomic surcharges became the norm as Park City's anemic livery force struggled to even make the most ludicrous time frames: "Yeah I can have a guy up there in like 3 and a half hours?" deadpanned one audacious taxi dispatcher, who seemed to take pleasure in seeing so many city slickers squeal.
Despite the odds, The Observer met up with Ogilvy Entertainment's Creative Director Otto Bell to snag tickets for what would be our first activity of the day—a 3:30 screening of Escape Fire, an uplifting exposé on the pitfalls of the American healthcare system—which marked our event sans bottle service.
While procuring popcorn, we overheard a cinema staffer: "Dude that's totally the president from 24, and those car insurance commercials…" And in typical Sundance fashion, it totally was.
Dennis Haysbert found the film "Spectacular!" noting that everyone in America should see it. We had a hard time disagreeing.
Next stop: Back to the den of debauchery and Xbox game demos, the Bing Bar, for Lay The Favorite's cast dinner.
Seconds in, we find ourselves in front of a freshly bandaged (just a little "don't worry I'm fine" melanoma) William H. Macy who revealed that he took "the Jitney!" to get to where he was at this very instant.
As it turns out, a slightly more surly Corbin Bernsen "rented a fucking car."
Mr. Bernsen could pass as a stunt double for co-star Bruce Willis.
Chick-boner magnet Joshua Jackson claimed that it was in fact "the shuttle bus" that got him here today, which he conceded was "a bit of a smart ass response, but I'm gonna stick with it. Final answer."
Cigarettes have not been kind to Laura Prepon, but man is her raspy voice awesome. Keep it up, Laura.
A quick stop to the Grey Goose Blue Door for the cast dinner of Arbitrage
"Troubled hedge fund magnate" Richard Gere illustrated that no matter how many bespoke suits he may be forced to wear on screen, he's most comfortable in jeans and a baseball cap.
Grey Goose employs a suspiciously attractive waitstaff. We were fine with this.
Sucked back in, we head to Bing Bar to see what Aziz Ansari and Drake have up their sleeves.
A friendly (read: not so friendly) turf war erupted on the red carpet between film crews for VH1 and MTV after The Observer posited that VH1 clearly had the cooler microphone of the two.
Mr. Ansari took the stage, promptly reminding everyone just how well he knows Kanye West.
Drake's seemingly insulting observation that he knew way too many here right now that he didn't know last year ("Who the fuck are y'all?") was incredibly well received.
Cuba Gooding Jr.
In it's last gasp of life, our phone lit up reminding us that Ryan Raddon aka. DJ Kaskade would be taking the stage shortly at our favorite petting zoo: Tao.
Door girls at Tao Sundance did not find it amusing when we informed them that their balaclava and floor length parka outfits resembled North Face Burkas.
Lil Jon somehow didn't smell like pot, an observation that was quickly rendered obsolete.
Josh Hartnett had nailed down this look that said, "I'm Josh Hartnett."
Mr. Ansari genuinely cares about the exposed legs of his nearly all-female posse.
All bars should be open bars.
À demain.