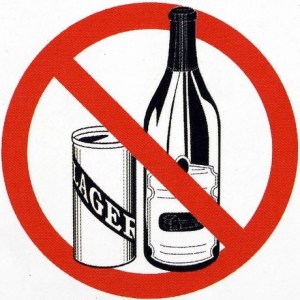 Today's story about a drunk woman who punched a painting at the Clyfford Still Museum in Denver, then urinated, might serve as yet another reminder that art and booze often don't mix.
The Observer's favorite example of this phenomenon was a little shindig called Martinifest that the Milwaukee Art Museum allowed Clear Channel Radio to host in the museum's brand new Santiago Calatrava building back in 2006. (Museums have been known to rent out space for events.) The lesson? Unlimited martinis (for a flat fee of $30) and a world-class art collection is a bad match. According to a report in the Milwaukee Journal Sentinel, "people threw up, passed out, were injured, got into altercations and climbed onto sculptures."
"It was not an appropriate event to be held in the museum, and we have reviewed our procedures for bookings," David Gordon, then the museum's director, told the paper.
A few months later, the Journal Sentinel followed up with an article called "The Science of Martinifest": "The May issue of Scientific American has undertaken an investigation of 'the dangers that drunken revelry poses to objects d'art' in the wake of the 'calamity' that was Martinifest at the Milwaukee Art Museum."
Yes, alcohol poses problems for art. "Alcohol can work as a solvent when it comes to paintings," the Journal Sentinel informed, "creating a frosty appearance… 'Indiscriminately flung meats and cheeses' are difficult to clean from artworks, too, since the chemical properties of paint can be so similar, making it almost impossible to find a solvent that will remove one and not the other."
While we are unlikely to see another museum-hosted boozefest anytime soon, there is, to be sure (usually sub par) wine at gallery vernissages, and the MoMA has a full bar at its more important openings, but notice that when you ascend the stairs to MoMA's galleries, little tables are made available for the drinks. No imbibing is done in front of the Rauschenbergs and Picassos.
To take this back to Denver, while we acknowledge that the booze itself, and 'indiscriminately flung meats and cheeses' are a serious danger to artworks we would like to put another theory out there: the real danger alcohol poses to art is drunk people. Whether they got smashed at the museum or, as in the Denver case, elsewhere before their museum visit.
Basically: people, take it easy. Had a few? Maybe skip the museum visit. And, true, an extra shot might make Chelsea's offerings look a bit better. We've all been there! But here's the thing. You break it, you very well might buy it.