A one-armed wounded American soldier (or so he says) who sets about seducing Thomas. He's a mystery that most of the Abbey gets bored of very quickly, despite the fact that he refuses to leave the household even after his arm grows back. It is revealed in a season 3 cliffhanger that he's actually a time-traveling performance artist from Yale University, which, again, doesn't really interest anyone other than James Franklin.
Cora's aunt who married robber road baron Henry Clay Frick. She escapes the country after his untimely death and traveled to Downton to shore up her European art collection. She bonds with Edith, whom she sees a younger version of herself and a fellow conniving bitch.
A new ladymaid and rival to Mrs O'Brien who is always showing off with her expansive knowledge of fine food and clean spaces. Turns out to be a disgraced American actress in hiding from the press, and is turned out penniless to her own devices. She marries a passing cellist who got her pregnant out of wedlock and we never see her again.
Cora's playboy uncle. His introduction of cards to the household quickly relieves the Earl of Grantham of all his earthly possessions, but he makes up for it with a quick smile and a last-minute charity ball that saves the day.
Shows up on the doorstep one day, and the house soon discovers her ability grants wishes, all of which have a terrible price."I wish I were as smooth as Mary!" Edith whined, and then this young creature who speaks not a word of English (except to sing-song nonsensically about "Whipping one's head to and fro!") turns her into a hairless cat.
Mary, Edith, and Sybil's American cousin from Cincinnati. She's klutzy & incompetent & completely helpless, yet somehow utterly adorable and heartmelting. Cousin Matthew falls deep in love with her when he sees her big blue eyes peeking out from under her bangs, causing complications in his relationship with Mary. Sadly, she dies of malaria two months after her arrival, leading to the introduction of a heretofore unknown second cousin of the Levinsons, the American suffragette (and insufferable) MISS Whitney Comely.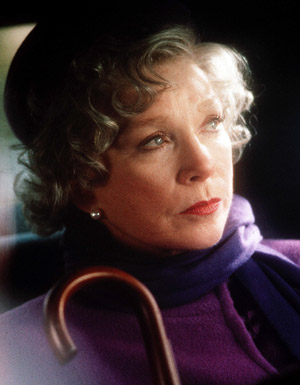 Z'oh my heavens, Mr. Crawley! Terms of Endearment star Shirley MacLaine will be joining the cast of Downton Abbey, which has replaced This Old House and Ken Burns documentaries as PBS' must-see TV.
Ms. Maclaine will be playing the proud American mom to ex-pat Lady Cora (Elizabeth McGovern) on season 3. (This visit will not go over well with Dame Maggie Smith's Lady Grantham, we're sure.)
This news was accompanied by rumors that other stateside cameos might be in the works, so we made several educated guesses as to which American actors could hold their own against the upstairs/downstairs scheming of the McGovern household.
Click through to see our choices, and right in your own candidates in the comments!
(With help Andrew Belonsky.)