BGC Partners announced late Monday night that the firm, which last year expanded into the real estate services business by buying Newmark Knight Frank, is further growing in the industry by acquiring the California based company Grubb & Ellis.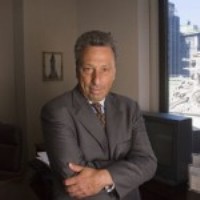 After its share price fell below $1 last year, Grubb & Ellis faced being delisted from the New York Stock Exchange and questions persisted for months what would happen to the ailing company as it became a prominent buyout target for rivals. Grubb & Ellis received an $18 million lifeline from Colony Capital. In October, C-III Capital Partners, took a look at the company, buying $4 million of Colony's debt and raising the $18 million credit facility by another $10 million.
But C-III and Colony eventually passed on a deal to buy and last Friday reached an agreement to sell BGC Partners its debts against Grubb & Ellis for an undisclosed sum, a transaction that paved the way for BGC's acquisition of the company.
In a conversation with The Commercial Observer on Monday, Barry Gosin, the chief executive officer of Newmark Knight Frank, said that Grubb & Ellis would help bolster NKF's national presence and also supplement its service lines.
"They're incredibly complimentary businesses," Mr. Gosin told The Commercial Observer. "They have brokers in markets where we need more brokers. There's a lot of synergy, they have facilities management services and other services that builds on the foundation here. It's a great opportunity for both parties, especially under the BGC banner and all the addition capital and technology that provides us."
In bankruptcy documents, Grubb & Ellis listed $150 million in assets against $167 million in liabilities.
Brokers familiar with Grubb & Ellis describe a company whose fortunes have steadily declined in recent years as the firm has lost market share and personnel to rivals. One source, who is familiar with both NKF and G&E, said that G&E's value lies primarily in its corporate clientele. The firm for years positioned itself as a consultant to major companies and manages a stable of commercial assets, low margin businesses that G&E was unable to convert into more lucrative brokerage opportunities.