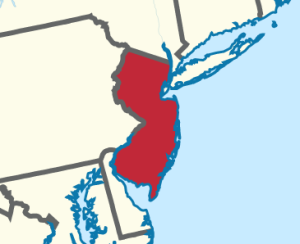 After a recently leaked New York Police Department document revealed extensive surveillance operations of mosques and Muslim-owned businesses in Newark, New Jersey, critics pounced. However, on John Gambling's radio show this morning, Mayor Michael Bloomberg argued the attacks of September 11th proved the need to monitor the Garden State.
"You've got to remember, an awful lot of 9/11 hijackers stayed in New Jersey for an extended periods of time, training, planning their attacks," he said. "Mohamed Atta, the ringleader of the attacks, often met with others in Newark to coordinate and plan the attacks, including selecting which flights to hijack. There's a reason to take a look at Newark here."
"The people of Newark New Jersey, the people of New Jersey, are protected as well," he added. "The NYPD is trying to stop terrorism in the entire region. If we knew about at threat in Newark, we wouldn't say, 'Oh, that's yours. You worry about it.' Quite the contrary."
Newark Mayor Cory Booker is among the NYPD's harshest critics of this new report. "The Newark Police Department was not involved in joint operations with the New York Police Department as was described in the disclosed NYPD report," he said Wednesday, adding that placing "large segments of a religious community under surveillance with no legitimate cause or provocation clearly crosses a line" and is "deeply offensive."
Mr. Bloomberg addressed Mr. Booker directly in his interview. "You talk about the criticism from people in New Jersey," Mr. Bloomberg said. "We did brief the Newark Police Department. We did not, to the best of my knowledge, brief Mayor Booker. So Mayor Booker says he did not know, he's telling the truth."
Because the leaked report was from 2007, Mr. Gambling also pressed also Mr. Bloomberg on whether the NYPD is still conducting these sorts of operations today.
"Let me be careful how I phrase it," he answered, pausing for a second. "We have not let down our guard. We take the threats today just as seriously as the threats of September 12th, 2011. We have not forgotten the lesson of that terrible day on 9/11."