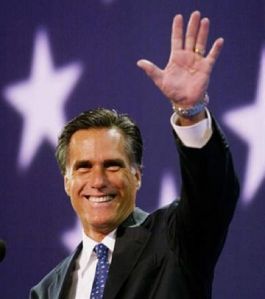 SPRINGFIELD – The sight of Gov. Chris Christie and state Sen. Joe Kyrillos (R-13) unified behind Kyrillos's U.S. Senate candidacy and both men supporting the same presdiential candidate contrasted with a national-level GOP demo derby, with the biggest clashes at this point occurring arguably between former Mass. Gov. Mitt Romney and former Pa. Senator Rick Santorum.
The trouble for Christie and Kyrillos is they both staunchly publicly back Romney, who's now trailing Santorum in some Michigan polls as the presidential candidates head toward a primary rumble in the state where Romney's late father once served as governor.
Both men said they're not perturbed by the national bang-up.
"I generally don't worry," the governor told a television reporter. "What we know about this electorate is it's volatile. It's going to be a long campaign, but in the end Mitt Romney will be the Republican nominee."
Christie said he hopes the party resolves the fracas before the summertime, and said he wouldn't want to see a GOP version of Clinton v. Obama 2008.
"The great news is we're united behind Gov. Romney in New Jersey," said the governor.
"When this gets wrapped up, there will be a spolight on the president's and (U.S. Sen. Bob) Menendez's record," said Kyrillos.