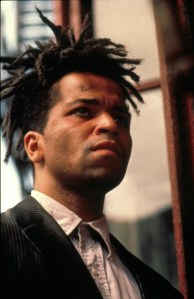 Collector Joseph Goldsmith has sued dealers Robert Durant and Lee Charlton Scott over $950,000 in artwork that the two men sold him and that he now believes to be fake. That sum comprises 13 pieces supposedly by Jean-Michel Basquiat, Keith Haring and Andy Warhol, though the Basquiat and Haring estates have reportedly told Mr. Goldsmith that the works by their artists are inauthentic.
Neither of the galleries involved in the lawsuit, Charlton Roberts Fine Art in Milford, Conn., and Charlton Rose Fine Art on 47th Street, still operates, though Mr. Scott has since opened Lee Scott Fine Art on 53rd Street. "He's trying to get me sucked into this because I'm credible and honest," Mr. Scott told Artnet.
Courthouse News first reported this story. Last month, the Baer Faxt newsletter reported that the Jean-Michel Basquiat authentication committee will disband in September of this year.