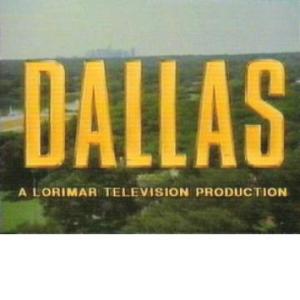 Dallas is known for a lot of things: big hair, big hats, J.R. being shot, art biennales. Wait…what?
Yes, dear reader, you read correctly: Dallas Contemporary–"America's Kunsthalle," as the news release puts it–is introducing The Dallas Biennale. Spread out across the city and running from April to August (it will overlap with the Dallas Art Fair), the Biennale is "a new forum for contemporary art which proposes a conceptual exploration of the biennale as a platform for exhibiting art." It will open at the Neiman Marcus on Main Street.
According to a press release:
The Dallas Biennale is intended to be a survey of international scope. However, it is not an exhibition that revives the encyclopedic format of other grand international surveys. Rather, it is a critique of them. The exhibition is intended to ignite larger intellectual discussions surrounding international biennales. The focus of this one and only Dallas Biennale (and its ironic title), is to highlight each artist with a large space to exhibit his or her work, from photography to performance. No overarching theme will exist.
Gotta say: "irony" sounds like a frontrunner, as far as themes go.
Participating artists are Morehshin Allahyari (Iran); Nick Barbee (USA); Anthea Behm (Australia); Kim Beom (Korea); Michael Corris (USA); Zoe Crosher (USA); Sylvie Fleury (Switzerland); Pierre Joseph (France); Claude Leveque (France); Chloé Maillet and Louise Hervé (France); Gabriel Martinez (USA); Nicole Miller (USA); Charlotte Moth (United Kingdom); Hugues Reip (France); Delphine Reist (Switzerland); Michael Smith (USA); Mario Garcia Torres (Mexico); and Clarissa Tossin (Brazil).
There you have it. Let's all listen to The Flatlanders singing their 1972 obscure country gem, "Dallas." No mention of biennales in that ditty, but they do compare the city to "a woman who will walk on you when you're down" and a "rich man with a death wish in his eyes," keeping in line with that whole irony thing we mentioned earlier.