The city Department of Buildings and the Department of Investigation announced the findings today from their investigation into the deadly 2011 elevator accident at 285 Madison Avenue that killed Young & Rubicam executive Suzanne Hart in rather horrific fashion, and both agencies confirmed that maintenance workers failed to repair the elevator up to city safety standards days prior to the incident.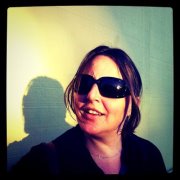 Both the DOI and the DOB interviewed interviewed employees from Transel Elevator, Inc., the company that worked on several elevators in the building, and reviewed video footage of the lobby and the 12th floor of 285 Madison Avenue to confirm that the elevator was indeed not very safe at all:
"•  Witness testimony and other evidence support the finding of a forensic examination that the safety circuit was bypassed on elevator 9, the one involved in the fatality, allowing the elevator to accelerate upwards with its doors open.

• Workers from Transel Elevator failed to follow basic safety procedures before the incident, such as placing caution tape across the elevator's door jamb, and notifying DOB to inspect the elevators before putting them back in service, as required by the New York City Building Code."
On the morning of the December 14, 2011 accident, witnesses told both agencies that an elevator mechanic had used a "jumper" wire to bypass certain safety circuits so that it could be used during the busy morning rush. "Jumper" wires are commonly used during elevator maintenance and repairs, the DOB said, but have to be removed once the elevator is back in operation.
Ms. Hart, a Director of New Business Content and Experience at Young & Rubicam, was entering elevator 9 when the elevator doors suddenly shut on her leg, a Fire Department official said at the time. The elevator shot upwards with Ms. Hart still trapped in the elevator door, getting pinned between the first and second floors, with Ms. Hart's body apparently being the one thing that stopped the elevator's momentum.
Ms. Hart, 41, was declared dead at the scene.
Transel Elevator owner John Fichera had his "Private Elevator Agency Director's" license suspended by the DOB today, and the agency will seek to revoke it at an administrative hearing, it said in a press release today. Transel Elevator is forbidden from performing any elevator upgrades or inspections until a new license holder has been appointed.
In addition, the company was already slapped with 23 violations that carry a penalty of at least $117,000.
"The investigation starkly showed elevator safety protocols were ignored," said DOI Commissioner Rose Gill Hearn. "These findings are a caution to all licensed building professionals in the City, especially those in the elevator industry," she added.
The DOI and The DOB have shared their investigative findings with the office of Manhattan District Attorney Cy Vance Jr., both agencies announced in their press release.
Last year, Young & Rubicam, a longtime tenant at 285 Madison Avenue,  committed itself to 340,000 square feet of space at 3 Columbus Circle.
drosen@observer.com