An insurance company has renewed its lease in the increasingly media- and startup-friendly enclave of Hudson Square.
Frenkel & Co., an independent insurance company, has signed a seven-year lease renewal for 39,000 square feet on the fourth floor of 350 Hudson Street for its corporate headquarters, The Commercial Observer has learned.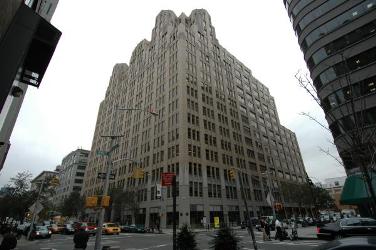 Frenkel was represented by Eric Deutsch of CBRE. Trinity Real Estate was represented in-house by assistant vice president of real estate leasing Tom Lynch.
Asking rents at 350 Hudson Street were $49 per square foot. Frenkel's current lease wasn't up until 2015. But the firm was interested in making renovations to its current office space and decided to re-up for a new lease, which is now slated to end in 2022.
"They want to improve the space, because they saw themselves being there longer than three years," Mr. Lynch told The Commercial Observer.
Frenkel initially came to 350 Hudson Street as a subtenant in 2007, and became a direct tenant once that sublease came up in 2010.
Frenkel will be paying a slightly higher rent than what it normally paid, according to brokers familiar with the negotiations.
The deal was finalized earlier this month.
Frenkel was founded in 1878 by German immigrant Emil Frenkel.
The company previously had offices in Tower Two of the World Trade Center when it was forced to evacuate following the September 11 attacks in 2001. Frenkel moved its headquarters to 1740 Broadway while opening a client service facility in Jersey City, New Jersey. It signed a five-year lease for 350 Hudson Street in 2010.
Drosen@Observer.com