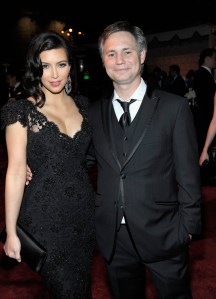 When Jason Binn announced his return to the publishing business on Monday—with a multi-platform luxury lifestyle magazine sponsored by Gilt Groupe, Hudson News and Dufry duty free—the response was so big it crashed his computer.
"I tend to go out and meet people and I'm very engaging socially and it's never happened before," the Niche Media founder told Off the Record, from his home office in Manhattan. "I've had three tech people to my house and I've got Gilt people helping me out…it's great because it's horrible."
The new magazine, a glossy, oversize quarterly called Du Jour, is Mr. Binn's first major media launch since he sold Niche Media Holdings to the Greenspun Media Group in 2006. At Niche, Mr. Binn mastered the pre-recession game of controlled circulation with local luxury titles like Hamptons, Gotham and Ocean Drive. Du Jour follows similar principles. The magazine will print specialized editions for each market—New York, L.A., D.C., Dallas, Martha's Vineyard, Jackson Hole, etc.—with up to 50 percent local content. The 235,000 print run will target readers in those markets who meet five of seven criteria, which include "average net worth of $5 M." and "liquid assets over $1 M."
When a magazine announces a partnership with Gilt Groupe—the flash sale giant whose star rose as magazines struggled to survive the recession—one would think it's looking to implement e-commerce, or to get a revenue-share slice of Gilt's $1 B. pie.
Not Du Jour. Mr. Binn is after Gilt Groupe's user data, a more finely calibrated tool for determining a reader's disposable income (i.e. the likelihood they will actually buy from the magazine's advertisers) than the stone-age business of flooding wealthy zip codes.
Monthly digital editions of Du Jour, in addition to its weekly newsletter, will be sent out to Gilt Groupe's 3 million biggest spenders, who will also be able to opt-in to special Du Jour offerings and events, according to Mr. Binn. (As of July, Gilt Groupe reportedly had 3.5 million users.) Although the digital edition will be click-to-shop, Mr. Binn said he will not pursue any revenue-share partnerships during the magazine's first year.
Mr. Binn will hire between 20 and 25 people, not counting developers, and has already procured 100 pages of advertising. Gilt creative VP Leah Park (formerly designer of the Bergdorf Goodman catalog) will oversee the templates, so the book looks  "super luxury," he added.
After twenty years on the Hamptons-Miami-Aspen circuit, one imagines Mr. Binn's Filofax brims with unlisted numbers. Off the Record wondered who was on Mr. Binn's dream Du Jour cover.
"I think celebrities are really important, it's a a lot of what I do with my cover parties and what I've done at events through the years," he said. But for Du Jour, he's looking for someone with "the power to move the needle and make a difference when they're off-screen."
Think Bono, Angelina Jolie…
"Even like a Christy Turlington is amazing, the time she puts into her causes," he said. "When you're married with three kids you're always worried about where things will be in ten to fifteen years."
Speaking of needle-movers, Mr. Binn told Off the Record that Goldman Sachs (GS) head of European financing James Esposito had been instrumental to the development of Du Jour.
"Our kids are friends and we spend a lot of time together," he said. "He knows me very well."
Mr. Binn was serving as adviser in chief to Gilt CEO Kevin Ryan when Goldman invested in the company.  Mr. Binn said Mr. Esposito suggested he use his media experience to leverage Gilt's "amazing" data on transactions.
"He's a big mentor," Mr. Binn said.
The last time we saw Mr. Binn, he'd been hosting a party at Capitale to welcome then-newlyweds Kim Kardashian and Kris Humphries to New York City.
Off the Record asked how he was taking the whole divorce thing.
"I not only hosted that event but I went to the wedding, with the high excitement as she was getting married and everything," Mr. Binn said. "Yeah, I was disappointed but obviously it wasn't working. But yeah, that was something that was surprising."