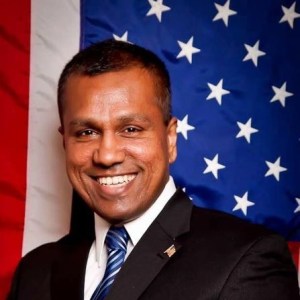 Hill Krishnan, an adjunct professor at New York University, formally kicked off his campaign for Councilwoman Jessica Lappin's seat last night. Although Ms. Lappin is not term-limited out, she is expected to make a campaign for Manhattan Borough President in 2013, leaving her seat open for aspiring Upper East Side pols.
Mr. Krishnan relied heavily his immigrant experience in his speech.
"Ten years ago I was just like one of those immigrants who came to this country with a single suitcase and a strong hope," he explained. "For all of the opportunities that New York has given to me, I didn't know how to say 'thank you.' But, I do now. And that is why I stand before you today."
Mr. Krishnan's campaign places him on a collision course with attorney and consultant Benjamin Kallos, who has said he will "absolutely" campaign for the district should Ms. Lappin leave it vacant.
Watch Mr. Krishnan's campaign pitch below: