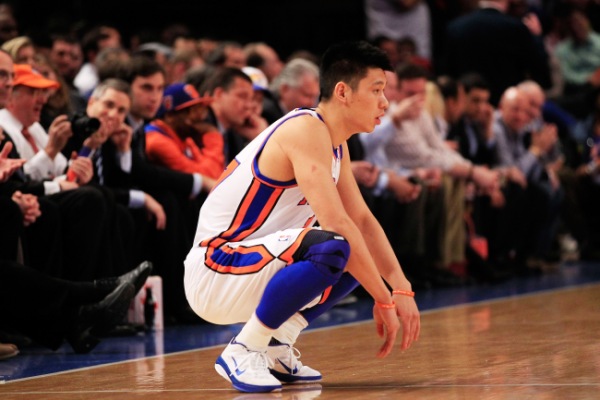 If you are a sentient human being, you have no doubt heard by now that tonight the New York Knicks are playing against the Miami Heat tonight, in Miami. This is basically a euphemism for "LeBron James and Jeremy Lin: The Title Fight."
It's exciting because LeBron James is a polarizing figure who people love to hate, or love to love because of all the people who hate him, and because Jeremy Lin is the most exciting thing to happen to the NBA since Ron Artest got beer all over him. Also, seeing as how LeBron James turned down both the New York Knicks and the soon-to-be Brooklyn Nets to go to Miami, fans of Tri-State Area basketball have quite a bit invested with this. Figuratively speaking.
But for those who truly want to take something away from this evening, and the entire Jeremy Lin craze, which will reach a new level of fever pitch tonight?
Option A:

Basically everyone thinks Jeremy Lin and Co. are going to be used to mop the floor of American Airlines Arena , by somewhere from nine to eleven points. If you want to "short" the Miami Heat, well, mortgage your house, put it on the Knicks, and hope Jeremy Lin gets passed the ball enough so that they don't lose by 11 points or more.*
Option B: Buy some ridiculous Jeremy Lin gear on Etsy and vaccum seal it.*
Option C: Watch this game instead. Way more exciting, and Jeremy Lin isn't going to leave either team in a year for California after he gets sick of stupid New York Post headlines about him.
[*This is not actual investment advice.]
fkamer@observer.com | @weareyourfek