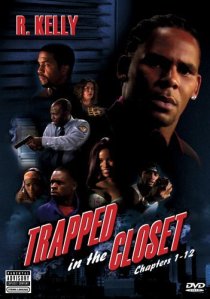 The latest edition of the Afterall journal is out, and it includes an essay by the British-born, New York-based artist Liam Gillick called "Robert Kelly and Robert McNamara: Extended Narrative versus Data Mining." We're happy that the Robert Kelly being discussed is, indeed, the R&B superstar better known as R. Kelly.
Mr. Gillick's subject is the singer's epic Trapped in the Closet (2005-07) music video suite. Here's the artist's tantalizing description of the piece:
Issues of sexuality and gender, exposed both by the title and the opening episode, reveal a complex triangle of gay and straight sexual exchanges, and there are, in addition, varied moments of aggression, double dealing, comedy and parodies of stereotypes.
In any sense, the article, which also discusses Apple and former Secretary of Defense Robert McNamara, is well worth a read, and it's available here. Why not enjoy it while listening to a bit of Mr. Kelly's work, embedded below?