The broker in the canary-yellow Dolce & Gabbana overcoat—a festive and vernal touch that was perfectly suitable for this year's bipolar winter—may be better dressed than most of the commercial brokerage industry, and could certainly lay claim to being one of the toughest in the business as well.
Aliza Avital, thin and towering and striking like a modern-day skyscraper, sat in the conference room in the offices of Eastern Consolidated, where she had just been promoted to senior director.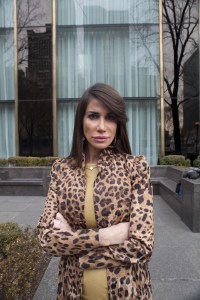 The Israeli native explained to The Commercial Observer how her background—first as an accomplished child gymnast, then as a personal trainer for the Israeli Defense Force, and then as a dancer with Broadway dreams that were never actualized—helped instill in her the patience and wherewithal to see even the simplest of building transactions through.
One such building was 10 Fifth Avenue, a mixed-use property that had been on the market for two years. The sellers were the Manieri Group, according to public records.
"It was a very difficult, complex deal," said Ms. Avital. "It took 24/7 [communication] on the phone. It was very hard."
Complicating matters further was her client's lack of access, from the firm's Italian location to its unfamiliarity with the English language. Ms. Avital had to use Mario, a family friend of the sellers, as a middleman between them.
'"I wouldn't have minded going to Rome to meet the guy, but I couldn't even get information about that. We couldn't even get his phone number," she said.
Then there were the seller's expectations: The $15 million asking price had left the property languishing on the market for two years.
"The smaller deals are much more difficult to do," she said.