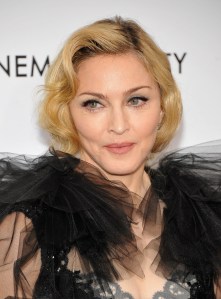 Robert Dewey Hoskins, the 54-year-old drifter convicted of stalking Madonna in the late 1990s, is on the loose again in Southern California. Hoskins has also made threats against Oscar-winning actress Halle Berry, prompting Ms. Berry to consider moving overseas.
In 1996 Hoskins was jailed for 10 years after climbing a wall surrounding Madonna's home in the Hollywood Hills and threatening to cut her throat. Hoskins was shot twice after confronting a security guard on the premises.
Hoskins has been in and out of mental institutions since he was released from prison. In spite of being described as "highly psychotic with violent tendencies" if unmedicated, he was able to simply walk away from a facility in Norwalk, CA a week ago.
When Madonna testified against Hoskins in 1996 she described feeling sick to her stomach and "incredibly disturbed" to be in the same room with him. In a public statement released after the trial, Madonna said she hoped Hoskins's conviction would "let other stalking victims know that the system can, and does, work."
Hoskins continued to make threats after going to prison. The Daily News reported the following 12 years ago today; Hoskins had been incarcerated for 4 years at the time:
The Material Gal's stalker, Robert Dewey Hoskins, continues to threaten her from behind bars, according to prosecutors. Los Angeles Deputy District Attorney Rhonda Saunders says Hoskins still presents a danger to Madonna based on a videotape of a prison interview with a police shrink and letters he has written to his family. Saunders would not disclose what Hoskins said on the tape or in the letters.