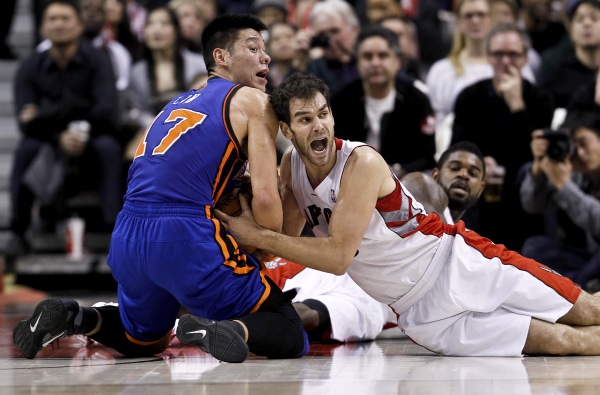 The New York Times' New York Knicks reporter Howard Beck just Tweeted out: "Knicks and Jeremy Lin will be coming back to Time Warner cable customers soon. Agreement reached." Times TV sports columnist Rich Sandovir notes: "Seven week impase resolved, with input from Gov. Cuomo and AG Schneiderman."
We've reached out to representatives from Time Warner-Cable and MSG Network; we'll update if they return with quote. The Times story, now up, notes Governor Andrew Cuomo's involvement in the dispute:
Cuomo's intervention in the past 24 hours with James L. Dolan, the executive chairman of Madison Square Garden, and Glenn Britt, the chief executive of Time Warner Cable, accelerated the agreement.
"I applaud both Mr. Dolan and Mr. Britt and their companies. I thank them for being responsive to the needs of New Yorkers."
Thrilling stuff.
New York attorney general Eric Schneiderman tried to get involved early in the dispute to no avail, as did city comptroller Jonathan Liu and as of this morning, City Council speaker Christine Quinn.
fkamer@observer.com | @weareyourfek