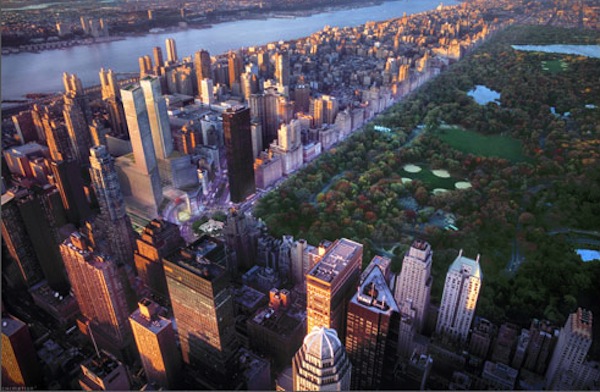 As the city collectively recovers from the recession, greenbacks are once more flowing freely for the uber rich, particularly in the real estate market. While apartment prices have stabilized since 2008, "ultraluxury" pads, those costing northwards of $7 million, are selling for record prices.
While moderately priced homes are still working to recover pre-Lehman property values, those lucky few sitting on luxurious, or rather ultraluxurious properties, have found their nest egg suddenly re-secured as the demand for high-end hearths has skyrocketed, according to The Times.
Real estate appraisal guru Jonathan Miller claims he has never seen so large a value disparity between homes on the high and low ends of the market.
Many moderately priced properties sold last year for roughly the same price that they brought from 2006 to 2008. Mr. Miller described a one-bedroom at 360 East 72nd Street as typical. The owners paid $770,000 for it in 2006 and sold it last year for $750,000, about a 2 percent loss. Meanwhile, a four-bedroom at 151 East 58th Street, bought in 2005 for $13 million, sold five years later for $17.75 million, a 36 percent profit.
Sandy Weill is the case and point of this phenomenon: having purchased his home in 2007 for $43.7 million, he sold it late last year for a record-breaking $88 million.
In short, wealthy New Yorkers planning on selling their homes are sitting pretty while the rest of us, well, we're still waiting to see if we qualify for the mortgage bailout.
eknutsen@observer.com