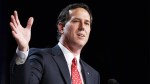 Marty Golden keeps up the public school church fight.
Mike Gianaris keeps up the redistricting fight.
The Asian-majority State Senate district is shaped weird given the area's Asian population.
Rory Lancman is fundraising.
He countered Republican attacks.
He highlighted an old op-ed he wrote with Ed Koch.
He once gave money to John McCain.
And he sees his experience in Albany as an asset.
David Storobin formally loses the "School Choice Party" line
L. Joy Williams eyes an Assembly seat.
Rock Hackshaw looks at redistricting again.
Two employees are leaving Forest City Ratner.
Why did Governor Cuomo's Super Bowl party video get zapped?
This is a cool picture of John Liu.
On the presidential race:
What to watch for in Minnesota, Colorado and Missouri.
Santorum could have a good night.
The media, hungry for a narrative, is hoping for a Santorum surge.
Even if Romney has a bad night, there's a silver lining.
Nate Silver looks at Colorado and Minnesota.
…. as well as the high stakes across the three states tonight.