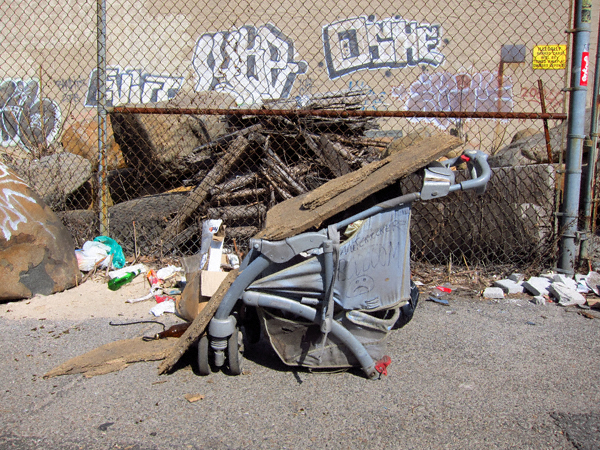 Williamsburg daddies are having a hard time finding space for both their fedora collections and their toddlers. The market, that once blossomed as a studio, one- and two-bedroom artist haven, is struggling to adjust to new family-orientated demands, the Journal notes.
Only 13 percent of the apartments on the market in Williamsburg are above 1500 square feet. The rate is even worse in Fort Greene, at 7 percent. Across the river and through the forest of Central Park, a staggering 65% of apartments are larger than 1500 square feet on the Upper West Side.
Brooklyn developers were uneasy with larger apartments' it's quite the burden when a huge million—dollar apartment doesn't sell—but some are making efforts to appeal to the moms and dads. Jeffrey Levine of Douglaston Development, who built the massive 565-unit Edge building in Williamsburg, noted that 5 percent of the units are three-bedroom in the Edge and his next condo project will jump to 10 percent of the units.
The efforts are progressing slowly for some. Katie Pymm, yoga instructor and mother of two, has been searching with her husband for the past three years for a larger space, "We've looked at everything—new condos, older buildings, loft-style. There are a few three-bedrooms, but they tend to go quickly."
It's a little weird to think of Williamsburg as a toddler playground, but it's hard to not notice when you have been run over by a stroller brigade.
mewing@observer.com