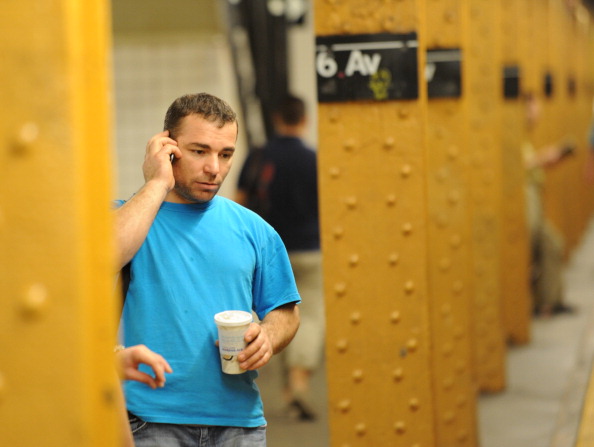 As if the sweltering heat of a summer subway station were not bad enough, add to that the annoyance of cellphone service.
We learned last  September that the underground cellphone pilot along the L-line would be expanding to much of Midtown and the Upper West Side sometime this year. The M.T.A. will begin rolling out the new service in July, according to The Journal. Ironically, Verizon customers will not be able to ask "can you hear me now?" as Transit Wireless, the contractor installing the network, has only inked deals T-Mobile and AT&T for underground service.
And for authors tired of hanging out in Starbucks? Try the subways! Six stations, yet to be selected, will soon be getting sponsored wifi service. That makes some sense, too, since according to the Post, only 25 percent of the new cell service is for phone calls, while "the rest involves texting, e-mailing and data downloads."
In other underground tech news, the M.T.A. announced the winner of its first app contest yesterday, Embark NYC. A multi-function app, it is about the nicest subway navigation tool The Observer has yet seen.