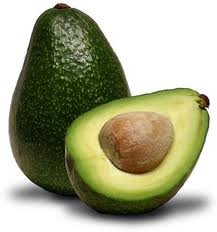 Vice cofounder and Canadian Libertarian Gavin McInnes did Grub Street's New York Diet column this week! It is hardly the Parliaments-and-Pabst chronicle one might expect from the "primary architect of hipsterdom."
By contrast, it includes a knowing dig at The New York Times food section ("Like all recipes you get from the Times, it takes at least six hours to marinate and another six hours to cook.") and dishes about drinks with fellow Fox News guest Ann Coulter ("I remember Coulter saying, 'What's with all your tattoos? Have you not always had a high IQ?' but not much else.").
It also reveals that photographer Terry Richardson's signature sandwich recipe:
"Around noon I had some "Terrys." It's a dish created by Terry Richardson that involves slices of tomato, avocado, mayo, and cheese on top of toasted English Muffins (by the way, if your sandwich doesn't involve bread that's toasted, I ain't interested). I like to add some banana peppers and salt and pepper into the mix. After two of these, I had some "Gavins," which is my own recipe and involves dipping salt and vinegar chips in sour cream."
We all have to grow up sometime.