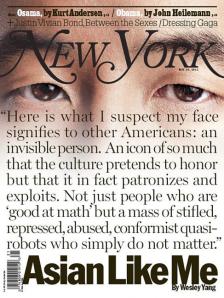 Last week, Longreads and New York magazine put on a "Behind the Longreads" panel to explain the cost- and time-inefficient path to the #longreads Twitter stream.
The panel was hosted by New York editor-in-chief Adam Moss and three of the magazine's contributing editors, Wesley Yang, Jessica Pressler and Dan P. Lee. All three of their pieces had been put up for National Magazine Awards, Mr. Moss said, and all three were edited by David Haskell, New York features editor and part-time moonshiner, who was seated in front row.
"It's somehow thrilling and somewhat unbelievable that there is now a thriving community of lovers of long-form periodical nonfiction," Mr. Moss told a packed audience of readers and—judging by the technical specificity of the question-and-answer session—fellow writers at Housing Works Bookstore.
"Longreads is an especially gratifying corrective to the comments I read at NYMag.com complaining that anything over 400 words is too long and therefore necessarily boring," Mr. Moss said.
But behind the longreads, it turns out, is a pile of short reads.
Mr. Yang, author of "Asian Like Me," the magazine's most-viewed piece ever, was cajoled into writing the piece by editors after Amy Chua's controversial "Tiger Mother" archetype blew into the national media via her Wall Street Journal opinion piece, "Why Chinese Mothers are Superior." "David, seeing the opportunity in this, said, well, we know a person of Asian descent who writes for us, so let's get him to do something," Mr. Yang said dryly.
Mr. Yang said he was defensive at first but, once he began poking around, settled on a different, though related topic. What happens to all the academic strivers after they leave their Tiger Mothers' dens?
The final piece became the starting piece for yet another, longer read: Mr. Yang's first, forthcoming book, which was bought by HarperCollins imprint Ecco Press in July.
"One of the things that's amazing about the piece is its language," Mr. Moss said, as he gave the audience a taste of its opening salvo.
"Let me summarize my feelings toward Asian values: Fuck filial piety. Fuck grade-grubbing. Fuck Ivy League mania. Fuck deference to authority. Fuck humility and hard work. Fuck harmonious relations. Fuck sacrificing for the future. Fuck earnest, striving, middle-class servility."
Good luck getting language like that past editors at the Wall Street Journal!
Ms. Pressler's Nieman Journalism Lab-lauded profile of Diane Passage, the ex-stripper wife of celebrity accountant and Ponzi schemer Kenneth Starr, came straight out of the tabloids.
"It was a great story in the New York Post and went on for weeks and weeks in that wonderful Post way," Ms. Pressler said. "It kind of went away and then there was another blurb, six months later, that the wife, Diane Passage, was going to be in a reality show about Scores, the nightclub where she worked."
New York news editor James Burnett thought the reality show was a good peg for a "Minutes With" interview with Ms. Passage.
"Why don't you go out with Diane Passage and maybe you can go to Scores and she can teach you how to pole dance?" Ms. Pressler remembered Mr. Burnett telling her.
"And then I called human resources …" she joked. "No, and then I went."
After spending time with Ms. Passage (still a friend, Ms. Pressler said, and by far the most glamorous person in the audience Wednesday night), Ms. Pressler decided that her and Mr. Starr's hustler love story was too big for a front of book column.
The story of Travis, the chimpanzee raised as a human who turned on his "mother" and mauled her friend in 2009, was "scorched earth" by the time Mr. Lee got around to pitching "Travis the Menace" (named Best Longread of 2011).
As a former newspaper reporter, Mr. Lee said that if he's interested in a story, he tends to ignore it out of jealousy that he's not covering it. But after accidentally catching the mauled woman, Charla Nash, reveal her face, post-transplant surgery, on The Oprah Winfrey Show, he decided to shop a pitch around.
"I became extremely upset that this story was coming back and I had still never had my hands in it and I felt there was still something else there," Mr. Lee said.
In fact, less-than-generous treatment by the tabloids and the Today show, which cast the chimpanzee's owners as "freaks," opened up sources who wanted a more dignified legacy for the family.
"Once the pack of wolves leaves … ," Mr. Lee said.