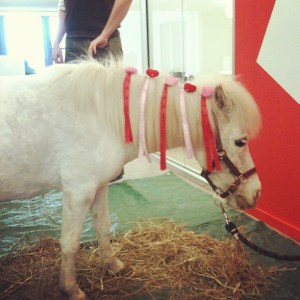 In their latest effort to make the rest of the world feel jealous for not working for Jonah Peretti, Buzzfeed introduced a new friend to the office this morning: Mystic the miniature horse.

Politics reporter Zeke Miller was one of the first to tweet out the Valentine's Day surprise from Buzzfeed's HQ: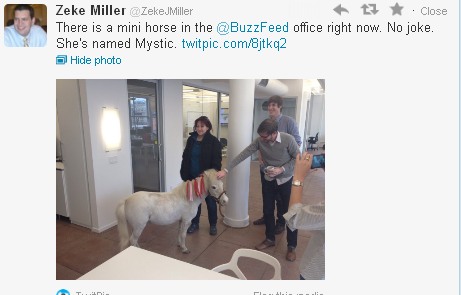 Smart move on new EIC Ben Smith's part, as a small horse is apparently a great way to motivate employees to come to work: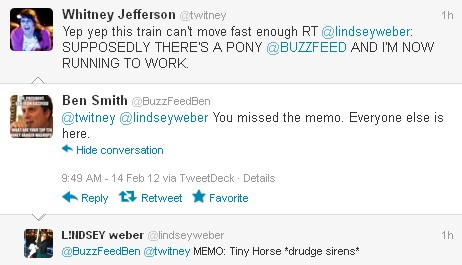 As of the time of this writing, Mystic has apparently already left the building. And while The New York Observer would never stoop to such obvious ploys for attention as broadcasting photos a live animal in our offices, let's just say that Kaplan the Unicorn remains the best reason to come to work everyday.
Update: According to an email from Managing Editor Scott Lamb, the horsie was a gift from president Jon Steinberg for passing over 25 million unique views in December.