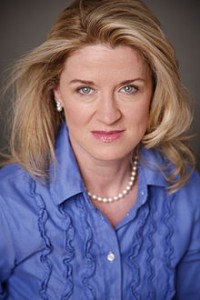 Manhattan Attorney Wendy Long has formally entered the Republican primary for New York's U.S. Senate seat, according to a letter to County GOP leaders unearthed by Capitol Confidential. The move places her on a collision course in the Republican primary with Nassau County Comptroller George Maragos, and, should she be successful there, a general election against the incumbent, Democratic Senator Kirsten Gillibrand.
"I am writing to tell you that I have just directed my initial papers to be filed with the FEC to run against Kirsten Gillibrand for the United States Senate, and to ask for the chance to show you that I am the most effective advocate to take the fight to Gillibrand on behalf of all of us New York Republicans and Conservatives," Ms. Long wrote in the letter.
In order to succeed, Ms. Long will need to prove her ability to raise money for what will undoubtedly be an expensive campaign.
Mr. Maragos, who's a personally wealthy businessman, said he has already invest $1 million into his campaign account, creating the first hurdle for Ms. Long. Ms. Gillibrand, with over $7 million in her campaign war chest according to her latest filing, is in even stronger financial shape.
However, Ms. Long does seem likely to have some establishment backing. Conservative Party Chairman Mike Long, who's unrelated, has repeatedly praised her prospective candidacy.
Ms. Long's most recent foray into politics was opposing the confirmation of now-Supreme Court Judge Sonia Sotomayor, when she was chief counsel at the Judicial Confirmation Network.