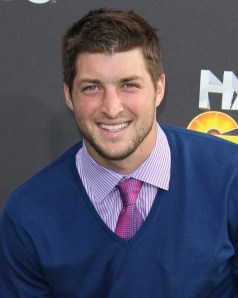 Jimmy Vielkind valiantly struggled to get information from Governor Cuomo's administration.
Ruben Diaz on Tim Tebow: "Praise the Lord that he's coming to New York."
The rest of Albany got on board the Tebow train too.
Toby Stavisky is definitely seeking reelection, she's just not sure where.
Charlie Rangel, the institution.
Adriano Espaillat is reportedly supporting his old opponent, Mark Levine, for his seat.
Indeed, his petitions carry Mr. Levin's name.
Keith Wright didn't argue for Governor Cuomo's liberalism.
Charles Barron hopes to capitalize on anti-charter school sentiment for his campaign.
Daily Kos Elections gave some strategic advice on the race.
Wendy Long hopes to capitalize on her national network.
Orthodox Pundit connected Brad Lander's 2009 campaign to David Storobin's.
DNAinfo beat the tabloids again on the latest Upper East Side madam story.
Headline: "John Edwards Denies Prostitute's Claims"
Can Governor Cuomo close the budget without new powers?
He announced new small business efforts.
The Senate confirmed the first judge recommended by Kirsten Gillibrand.
Chuck Schumer read a book to her child.
Michael Cusick called his new GOP opponent "reactionary."
Luis Sepulveda discussed all aspects of his Assembly campaign.
As did Ede Fox for her Council campaign.
What you need to know about domestic violence legislation.
Michael Grimm wrote an op-ed against Obamacare.
CREW bopped New York's Congressional Members on nepotism.
Richard Hanna suggested women give money to Democrats.
On the presidential race:
Rick Santorum's Super PAC argued no one will secure the nomination before the convention.
Vice President Santorum isn't happening.
Louisiana won't save Santorum's campaign.
Jim DeMint is excited about Mitt Romney.