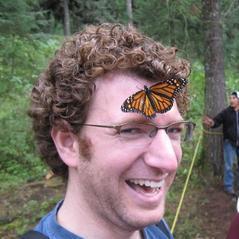 Adam Lisberg, the Editor of the New York political media outlet City & State is moving on to handle communications for the Metropolitan Transportation Authority, the state agency announced this morning.
"It's going to be quite a challenge, they came gunning for me hard," Mr. Lisberg told The Politicker.
"At first I thought, I've be a reporter my entire career," he said. "But I've always been a transit geek … I really believe in mass transit. I believe in cities, and finding ways for people to move in and out of a concentrated space is the lifeblood — not just economically — of what makes cities thrive."
Mr. Lisberg, who was formerly City Hall Bureau Chief for the New York Daily News, moved on to combine the then-named newspapers City Hall News and The Capitol into City & State, and launched the widely-read "First Read" morning email and a blog under the same banner.
(However, his life did get a tad more complicated when Tom Allon, the CEO of Manhattan Media, which owns City & State, launched an uphill campaign for mayor in 2013.)
Mr. Lisberg, who will be making $150,000 at the MTA, said Andy Hawkins will become Acting Editor of City & State on March 30th and the publication will be conducting a "live search" for his ultimate replacement.
Disclosure: This reporter freelanced for City Hall News in 2011.